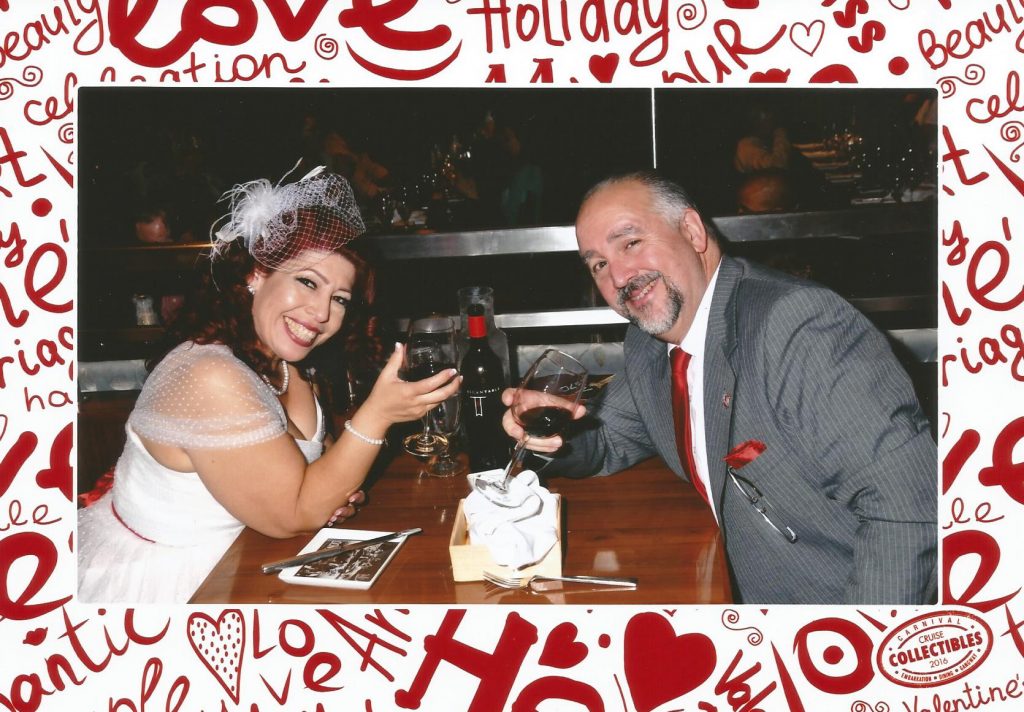 Well, we are officially back from our Anniversary Cruise. What a wonderful, amazing week it was!
Here's a condensed rundown of our trip:
We were one of the first people to board, and got to relax and have a few drinks while enjoying the poolside entertainment even before the other guests had boarded the vessel.
An amazing first day, and insane formal dining experience at night.
Second day we woke up anchored at Catalina.  We enjoyed a leisurely breakfast on the back of the ship overlooking the bay, then off to the island to explore and enjoy.  We ended up in a little offbeat pub and had a few drinks before going back to the mother ship.
Evening began with an amazing elegant dinner, then dancing well into the night. We rolled into bed about 3am.
Next morning we woke up docked in Enseneda Mexico.  After doing our annual shot with Angel the bartender, we took a bus into town and cruised the mean streets looking for bargains….
Well, we ended up in a little restaurant, complete with two nanas cooking from scratch and making tortillas.  I enjoyed my first fish tacos and some homemade guacamole.  It was amazing.  Back to the ship.
Again, formal dinner, then off dancing and doing ship activities.
Our last full day was at sea.  We spent time at the art auction, got some really cool pieces, watched a few shows had our last formal dinner, and again hit the clubs.  Between the eating, drinking and dancing we had a couple of hours of sleep and even a little jacuzzi time.
What an amazing Valentines celebration, Anniversary, and just alone time with the woman I love.  Check out some pictures in the gallery from the "PHOTO GALLERY" menu header, then choose first anniversary cruise!